PROFESSIONAL EQUIPMENT TESTING
ENSURE THE QUALITY FOR PRODUCTION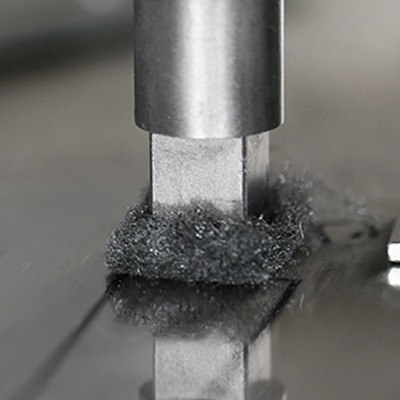 Rubbing Testing
This is a test method to simulate the anti-fingerprint effect after long-term use by repeated rubbing. The surface of the glass will be worn after repeated rubbing. According to the test results, our products are very wear-resistant.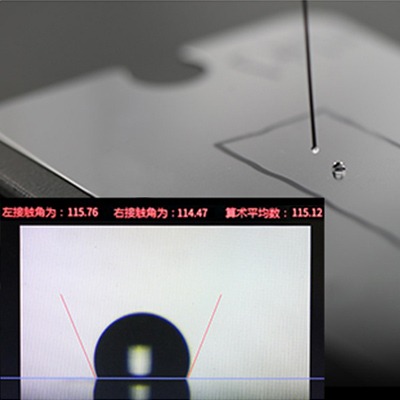 Water Angle Testing
The water angle test is to test the fingerprint resistance of the glass surface. The larger the water angle, the better the fingerprint resistance of the glass. Our glass could reach 110°above, which show that our product can be very good at anti-fingerprints.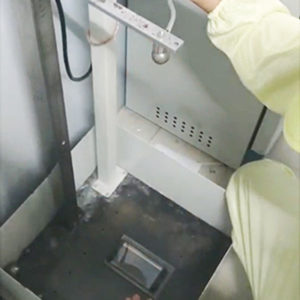 Ball Drop Testing
The falling ball test simulates a phone drop to test the shock resistance of the tempered glass protector. Our tempered glass can't be broken, while 64G steel ball drop vertically from 80cm height 3 times.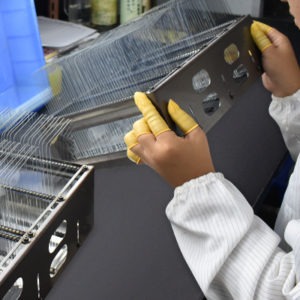 Cosmetic Testing
We conduct a 100% comprehensive inspection of the appearance of tempered glass screen protector for surface defects such as scratches, dirt, poor screen printing, damage and so on.
We are a professional screen protector manufacturer that focuses on Quality Control & Latest Tech Products R&D.
We invest in lots of sophisticated, professional testing equipment that allows us to do all quality inspections in-house, ensuring that every aspect of product performance meets quality standards.
We perform our Quality Control Process according to ISO9001 standards. Each step of the process is closely scrutinized to ensure there is zero escaping of defective products.
We're committed to making our company, products and customers more competitive with new ideas, new knowledge and new techniques, striving to become the most trusted Chinese mobile phone screen protector brand.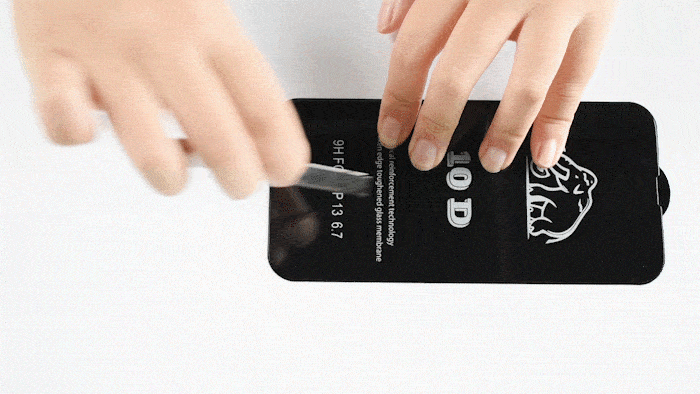 9H ANTI-SCRATCH FOR TEMPERED GLASS SCREEN PROTECTOR
We utilize top-quality tempered glass raw material and long tempering process to make sure the glass is strong enough for anti-scratch.
AUTOMATIC AIR-OUT FOR TEMPERED GLASS SCREEN PROTECTOR
We use premium grade AB glass glue and make sure there isn't any dust left on the glass and glue by performing our quality control during production processes and after processing.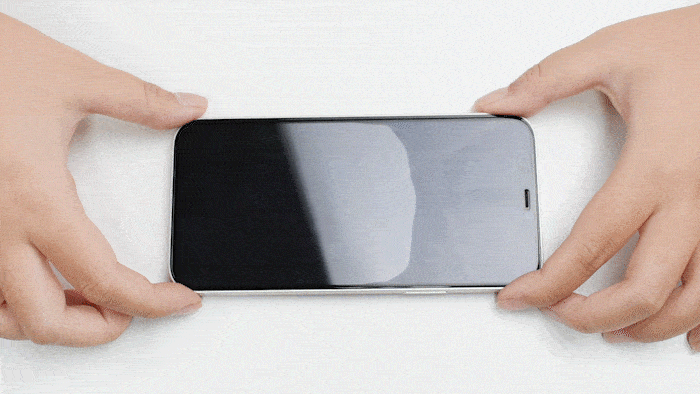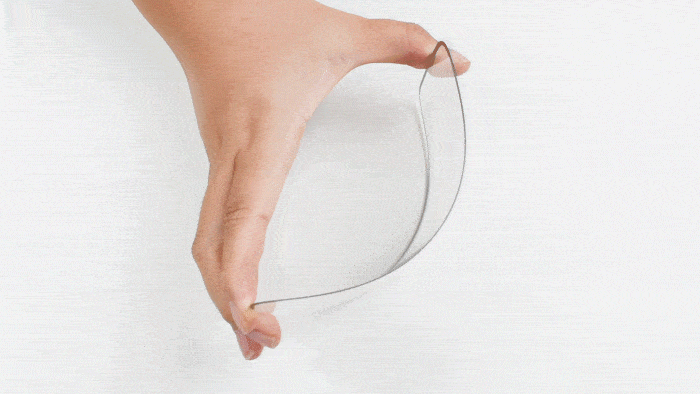 SUPER FLEXIBLE FOR TEMPERED GLASS SCREEN PROTECTOR
We strictly follow the standard production process, which involves four hours of high temperature time to make the tempered glass flexible and durable.
OLEOPHOBIC COATING FOR TEMPERED GLASS SCREEN PROTECTOR
We utilize a cutting edge automatic machine to ensure tempered glass screen protectors are covered in a thick layer of oleophobic coating, so the tempered glass screen protector is smooth to touch and anti-stain.