In the rapidly evolving world of electronics, tablets have become indispensable tools, serving a multitude of purposes for both work and leisure. As a trusted supplier like SHAWEASE, dedicated to providing top-notch solutions for electronic brands and supply chains, ensuring your customers have a seamless and enjoyable tablet experience is of utmost importance. This is where SHAWEASE's reliable tablet screen protectors step in, offering not just protection but also enhancing the user experience. In this article, we will explore the key benefits of equipping your electronic brand's tablets with SHAWEASE's premium screen protectors, bolstering customer satisfaction and reinforcing your commitment to quality.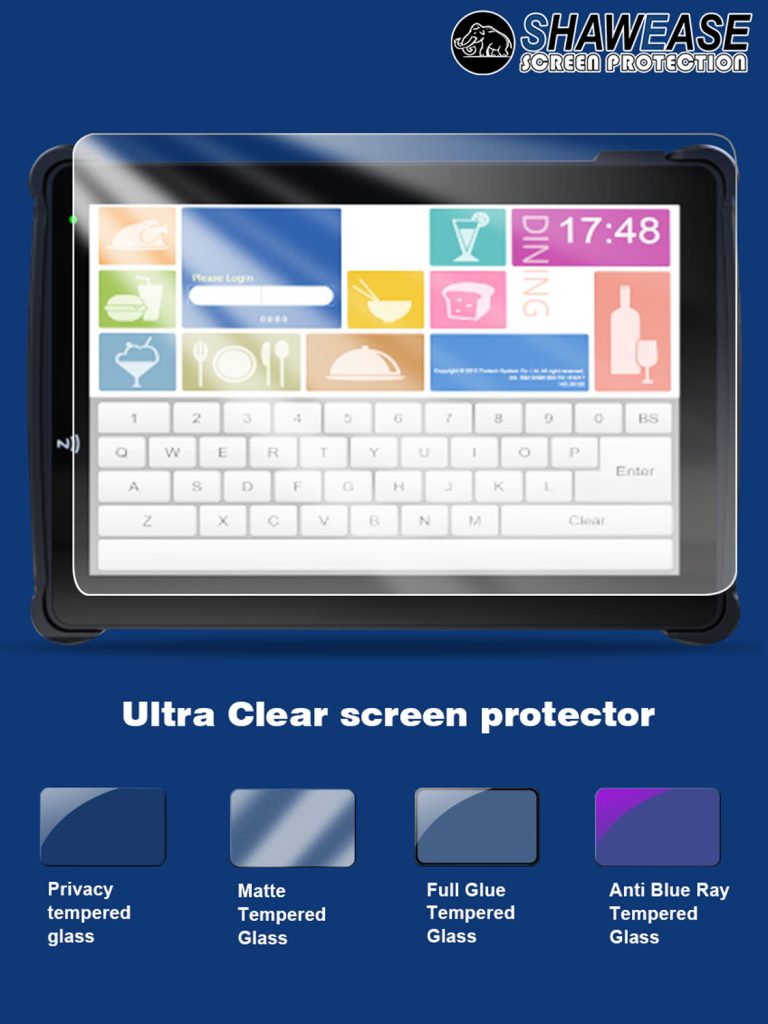 Safeguarding Your Brand's Reputation
Your electronic brand's tablets represent your commitment to excellence and innovation. By partnering with SHAWEASE and recommending their reliable screen protectors for your tablets, you ensure that your customers' devices remain shielded from scratches, impacts, and everyday wear and tear. This proactive approach enhances your brand's reputation as one that prioritizes protection and preservation, earning trust and loyalty from your customers.
Durability for Sustained Customer Satisfaction
SHAWEASE's high-quality screen protectors act as robust defenders, extending the lifespan of your tablets and reducing the likelihood of costly repairs or replacements. Customers who experience the longevity of a tablet with SHAWEASE's screen protector will express greater satisfaction, leading to increased brand loyalty and positive referrals to your electronic brand.
Consistent Display Quality
With SHAWEASE's reputable screen protectors, the crystal-clear display quality of your tablets remains uncompromised. Vibrant colors and sharpness are preserved, ensuring customers enjoy an impressive visual experience that aligns with your brand's commitment to delivering excellence.
Enhancing User Experience
SHAWEASE's responsive screen protectors elevate the user experience of your tablets. Navigating through apps, engaging in tasks, and interacting with the tablet becomes smoother and more intuitive. This positive experience reflects well on your electronic brand and enhances customer satisfaction.
Showcasing Your Commitment to Customer Satisfaction
Partnering with SHAWEASE to offer premium screen protectors as part of your tablet package demonstrates your brand's dedication to customer satisfaction. Customers will appreciate the thoughtful addition, knowing that their tablets are protected right from the start. This strengthens the bond between your brand and customers, encouraging repeat purchases and building brand loyalty.
Potential Upselling Opportunity
SHAWEASE's versatile range of screen protectors creates an opportunity for upselling. With options that include anti-glare or blue light protection, customers may be enticed to choose a more comprehensive package, further boosting your sales revenue and providing added value to your electronic brand.
Conclusion:
In conclusion, partnering with SHAWEASE to offer reliable screen protectors for your electronic brand's tablets is a strategic move that offers numerous advantages. From safeguarding your brand's reputation and extending customer satisfaction to enhancing the user experience and providing upselling opportunities, SHAWEASE's premium screen protectors become a valuable addition to your tablet offerings. By prioritizing the longevity and performance of your tablets through SHAWEASE's screen protectors, your electronic brand stands out as one that is committed to excellence and delivering superior solutions to its customers.