Tablet Tempered Glass Screen Protector & Custom LCD Display Screen Protector
As one of the most professional universal Tablet Tempered Glass Screen Protector manufacturers from China, SHAWEASE has the best tablet tempered glass screen protector for sale.
Including the iPad Air 12.9-inch screen tempered glass protector, 11-inch iPad screen tempered glass protector, 10.5-inch iPad screen tempered glass protector, 8-inch tablet screen tempered glass protector and 9-inch tablet tempered glass screen protector.
SHAWEASE also produce other screen protector according to customers' need, such as Mobile POS screen protector, IPC Industrial Computer screen protector, KIOSK screen protector.
For more custom sizes and information please contact SHAWEASE or leave us a message on our website.
Specification of iPad Series Tempered Glass Screen Protector
Model
Apple iPad 2.5D Transparent Tempered Glass Screen Protector
Material
Glass
CSG high aluminosilicate glass
AB glue
PET laminated film 0.05mm
Substrate 0.05mm
PET release film 0.05mm
Fingerprint oil
Plasma Coating
PC Backboard
None
Typical Properties
Thickness
0.18MM/0.25MM/0.33MM/Custom Thickness
Precise hole
None
Transparency(glass)
≥91%
Hardness
9H
Tempering
4 Hours
Ink
None
Test Items
Test Method&Result
Performance Test
Fitting test
Inner arc anastomosis <0.06
Good air displacement, strong adsorption, no air bubbles
Non-scratching edges, not affect the protective case
No gaps, good visual effect, no white edges on the view window
Touch sensitivity test
Smooth Touch Responsiveness
Anti-static test
This specification sample does not have anti-static function
Transmittance test

Transmittance rate

≧

91%

Toughness test
Can be bent 90° and U-shaped, not easy to break the edge
Ball Drop Test
Drop ball test: 64G steel ball, 60CM impact center point three times, not broken
Water drop angle test
Water drop angle ≥ 115 °; with 2 * 2 0000 # 1KG friction 3000 times after the water drop angle in more than 95 °
Hardness test
Use Mitsubishi pencil 9H, 500g weight, 3 lines on the surface, no scratches
The features of SHAWEASE Apple iPad Screen Protector
9H Tempered Glass:
We offer 9H tempered glass screen protectors for all type of tablets. 9H hardness, protect your tablet from scratches, daily wear, and drops. The glass is specially processed and is specially toughened for scratch resistance.  Suitable for restaurant POS system.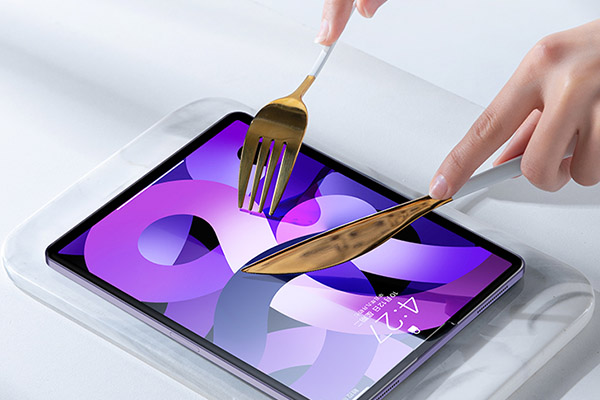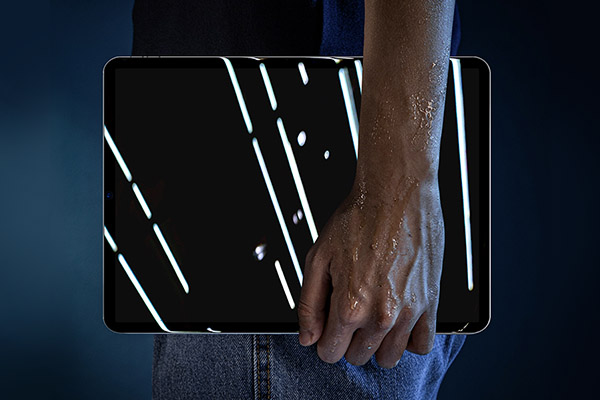 Anti-Fingerprint And Sensitive Touching:
SHAWEASE's anti-fingerprint technology makes it easy for users to not only enjoy a clean and clear screen environment but also a sensitive touch experience when playing games with the Apple iPad screen protector. There are no gaps between the LCD and tempered glass screen protector when installed, meaning that the touchscreen's sensitivity is not affected.
High Transmittance:
With SHAWEASE high-transmittance tablet screen protector, you can enjoy high transparency. Keeping your device's original HD display is easy with our screen protector, which is designed for full touchscreen compatibility and optimized for maximum light transmission. ≥91% transparency ensures a high resolution display and no change in viewing angles.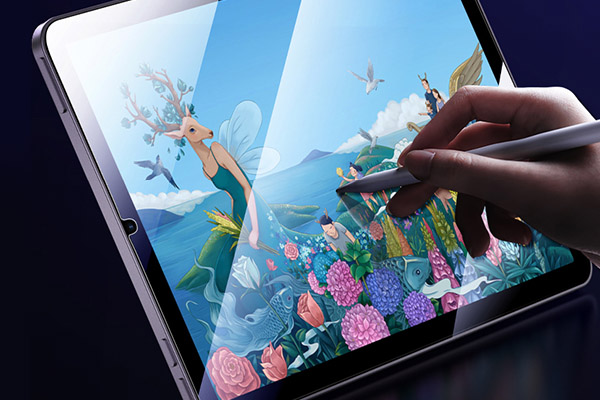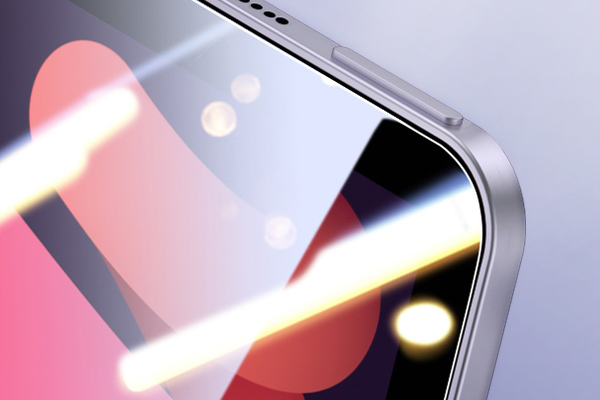 Go Further Than 2.5D Round Edge:
A special polishing is crafted to edge of the glass to give a more smooth touch feeling, go further than 2.5d round edge.
Custom KIOSK & IPC & POS screen protector
SHAWEASE as a professional manufacturer of tempered glass screen protectors, not only produces ordinary tempered films for tablets, but also offers a wide range of customized screen protectors for electronic screens, such as Industrial Monitor screen protector, Mobile POS screen protector, Kitchen Display System screen protector,  KIOSK touch screen protector. We can meet any of your needs.