3D Curved Tempered Glass Screen Protector  is made to cover the entire screen of your Google Pixel 6 Pro including the curved edges. It is easy to install, reusable, scratch resistant and shatterproof. With new crystal clear transparency film, premium grade glass features maximum protection against impact, scratches, scrapes and bumps while retaining optical clarity. Together with touch screen capability you can be sure that your Google Pixel 6 Pro is protected at all times.
Perfect Matte Tempered Glass surface has a silky touch that magically resists dust, sweat and annoying fingerprints, with very little frictional resistance even when hands are sweaty. The Matte Tempered Glass Screen Protector for Google Pixel 6 Pro uses the same technology as the matte screen of the Kindle E-reader, with no screen glare and no glare even in bright sunlight, making it easy to read outdoors, or under lights. 100% touch precision and 3D touch sensing facilitate comfortable gaming operation.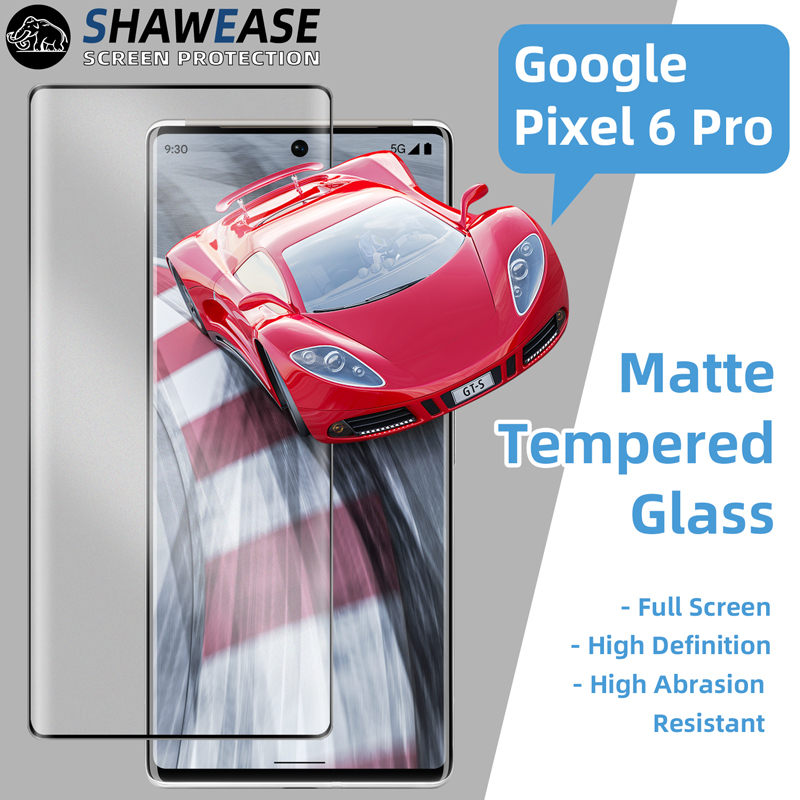 Anti Blue Light Tempered Glass Screen Protector for Google Pixel 6 Pro is specially designed to eliminate the radiation part of visible light, which has higher sensitivity in the retina of the human eye. Google Pixel 6  Pro anti blue light screen protectors not only protect your eyesight, but also prevent spectral degradation when viewing digital devices for prolonged periods of time. SHAWEASE Anti blue light tempered glass screen protectors made with the highest precision and toughness. They come with features like Anti-reflection, Anti-scratch, Anti-smudge to meet a wide range of consumer needs.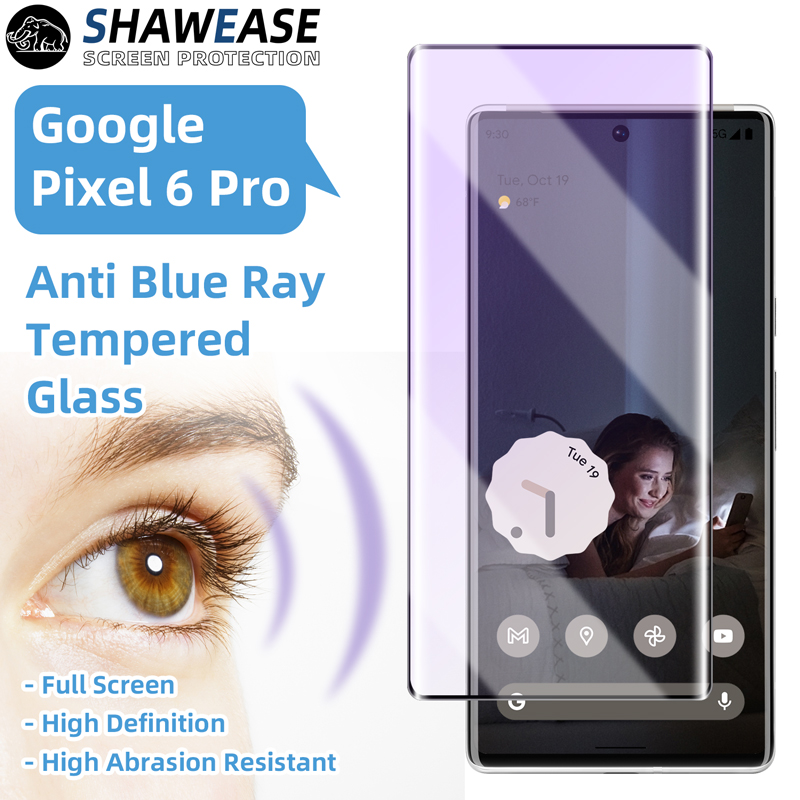 Privacy Tempered Glass Screen Protector shields your Google Pixel 6 Pro's screen from prying eyes while still allowing you to use your Google Pixel 6 Pro without distraction. This allows you to browse the internet without having to worry about anyone being able to see your screen, and watch movies without worrying about prying eyes. The privacy tempered glass screen protector for Google Pixel 6 Pro is made of premium grade glass, which is flexible yet retains its 9H hardness. Provides everyday protection for your Google Pixel 6 Pro against scratches, bumps and drops. Protects not just your phone's screen, but also protects your personal data.