SHAWEASE offers custom screen protector solutions that are applied to mobile phones, tablets, laptops, and other display devices. Which meet the specific needs of our customers including different dimensions, corner radius, and cutting holes if have.
The custom screen protector material mainly is glass. At the same time, we also provide custom logo printing and function customization including Anti-blue light glass, Anti-glare glass, and Anti-spy glass screen protector.
Our screen protectors must pass through strict tests by the QC department. That is to ensure the custom screen protector avoids scratching, impact, fingerprint, dust, or other minor defects. And our custom service offering the best solution of the custom-size glass screen protector for electronic consumer industry and more!
1. Measure custom screen protector dimensions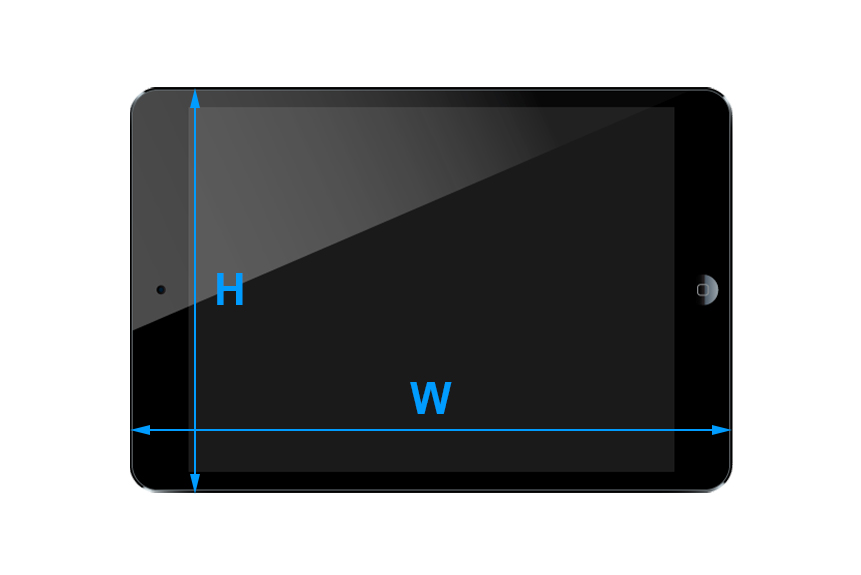 Flat Front Glass
This screen has a raised border around the edge.
Measure the height and width of the viewing area of the screen, ensuring that you measure within the bezel.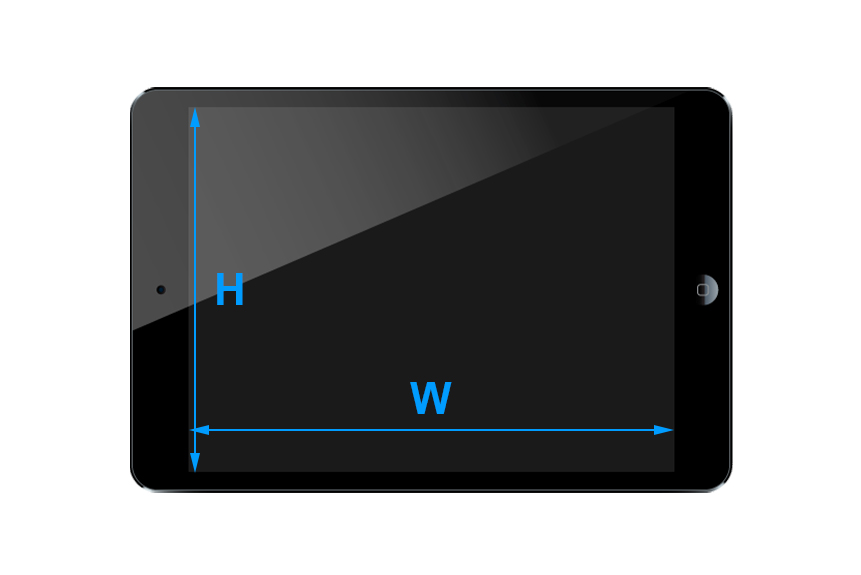 Raised Bezel
This screen have an edge-to-edge glass and do not have a raised bezel.
Measure the height and width of the entire glass display, making sure to measure from edge to edge all the way around.
Customized models must be scanned or show your design drawings if they differ from the standard models. Make plans according to your height and width measurements. Some cuts may require drawing and scanning.
Drawing: If you can provide design drawings, we can make them according to them.
Scanning:  We can also scan and then draw physical samples if you can provide them.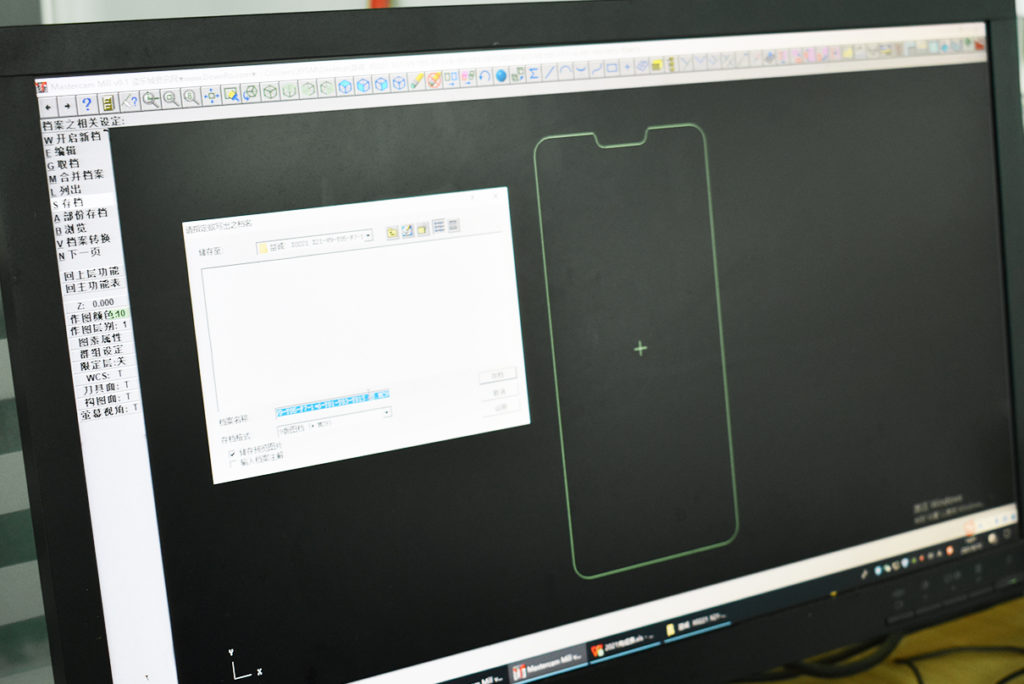 3. Choose the raw material brands
Glass Brand

:
Asahi glass; Nippon glass; CSG glass
As a first choice, CSG glass is recommended, unless customers specify a specific glass brand.
 AB glue

:
Japan AB glue; Korean glue
Japan AB glue is highly stable and of high quality. Many Korean glue has already improved the quality and lowered the price, so many factories are using it.
AF oil Brand

:
Daikin; Others
Made in Japan, Daikin oil is the best on the market. Korean and Chinese brands are also available.
Import raw materials of the high quality.
Inspection of incoming raw materials.
Cutting of raw materials according to request.
CNC glass cutting with full automation and high precision.
Engraving and milling using CNC machines.
Cleaning with ultrasonic waves.
Tempering glass furnace with constant temperature and 4 hours of operation.
Get the perfect curve with the polishing machine.
Clean and dry using ultrasonic waves again.
Silk printing (different colors based on requirements).
The AB glue is laminated with the glass backside.
100% quality control in a dust-free workshop.
Spray anti-fingerprint oil with spraying equipment.
Before packing, our quality control team will do a 100% inspection.
Packing according to the customer's specifications.
SHAWEASE's 3 point quality control system, which meets the highest quality standards, has earned us an extremely high reputation.
Appearance
Performance
Finished goods inspection
Learn more about the SHAWEASE quality testing and inspection standard.